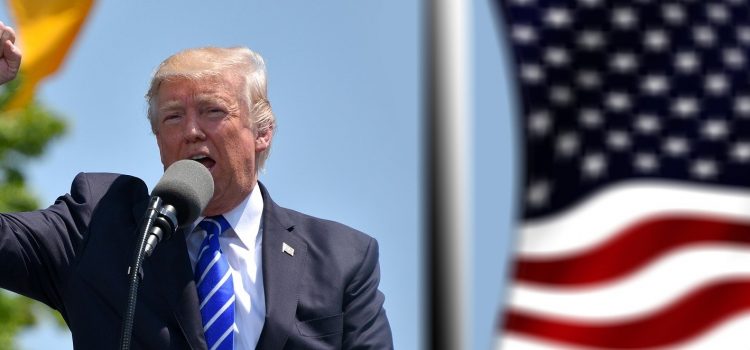 By Anthony Dabbundo
Donald Trump's campaign has run hundreds of unique ads throughout the entire 2020 campaign cycle on both Facebook and Instagram, spending more than $42 million in an attempt to secure his re-election. His approach included both widespread blanketed ads, targeted toward all types of people with thousands of dollars in total spend, and smaller ad buys targeted toward a certain subset of people. Using the Illuminating data and the Facebook Ad Library, we can explore how the Trump campaign is looking to target certain potential voters.
Here's a look at some unique Trump ads that reveal how his campaign is microtargeting and trying to mobilize certain groups of people:
Trump attacks the Green New Deal
The Green New Deal was first proposed as a piece of legislation in February 2019, and has since become a key issue in both the Democratic primary and general election. While many Democrats immediately came out in favor of the climate bill, President Trump has opposed it, along with most Republicans. Trump's campaign ran an ad on on May 22 , which was critical of the Green New Deal that the Illuminating machine learning algorithm rates as uncivil. The ad had eight observed ad buys, meaning the campaign bought the same ad eight times, all in the critical battleground state of Pennsylvania. The Keystone State still has a significant amount of natural gas drilling and fracking as a part of its economy, especially in the northeastern and southwestern portions.
The ad portrays a clip of Joe Biden from a Democratic primary debate where he is critical of offshore drilling and drilling on federal lands. Trump's ad reads, "Joe Biden will KILL your drilling, fracking, and pipelines." Below is a breakdown of the age and gender splits for the ad, with women in green and men in blue.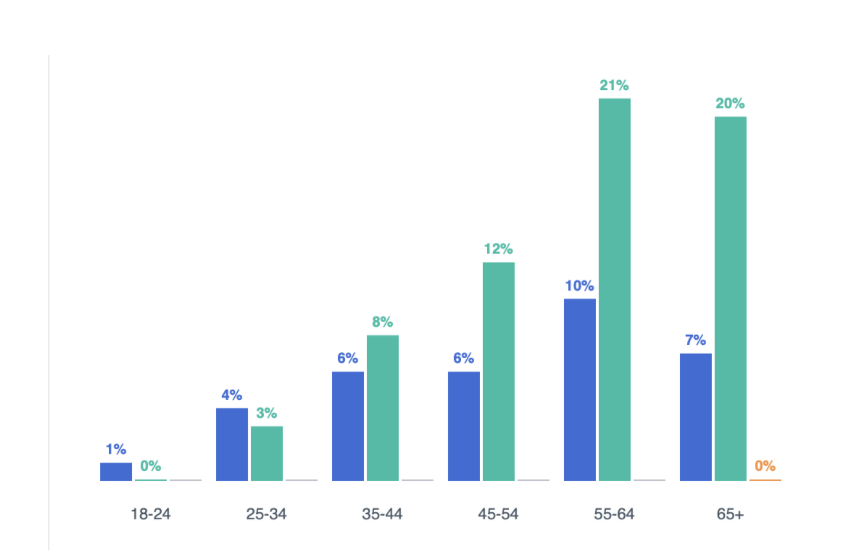 As shown in the graph, women are much more heavily targeted than men, receiving 64% of the total ad spend. While younger voters are much more likely to support the Green New Deal, this ad was mostly targeted toward older Pennsylvanians. Though a recent poll suggests that a majority of Pennsylvanians oppose fracking, the Trump campaign appears to think this is a key issue in one of the most important 2020 states.
According to the Illuminating data, the estimated ad spend for this ad was $396, and received an estimated 3,996 impressions, with an estimated $99 spend per 1,000 impressions. That $99 number is much higher than Trump's average spend per 1,000 impressions throughout the campaign, which is $21, potentially indicating that Trump targeted particular groups that the Facebook Ad Market is currently charging a premium price to access.
Trump seeks support from Bernie Sanders' primary voters
When Bernie Sanders suspended his Presidential campaign for the Democratic nomination in early April, Joe Biden became the presumptive Democratic nominee. Trump immediately reached out to Sanders' supporters through a tweet. He said that "The Bernie people should come to the Republican Party." While the President sent that tweet, his campaign's digital team was also working on ads with messages aimed at appealing toward Sanders' supporters.
On April 8, the Trump team ran an ad that the Illuminating machine learning algorithms rated as civil. The ad says "farewell Bernie" with a photo of Trump that says "join the winning team." They ran a second, very similar, ad with the same messaging.
Perhaps what is most interesting about these two ads, though, is the demographic and geographic location of the breakdown. Below is the breakdown by age and gender of one of the two ads, with women in green and men in blue. The second ad is similarly targeted toward people 45+.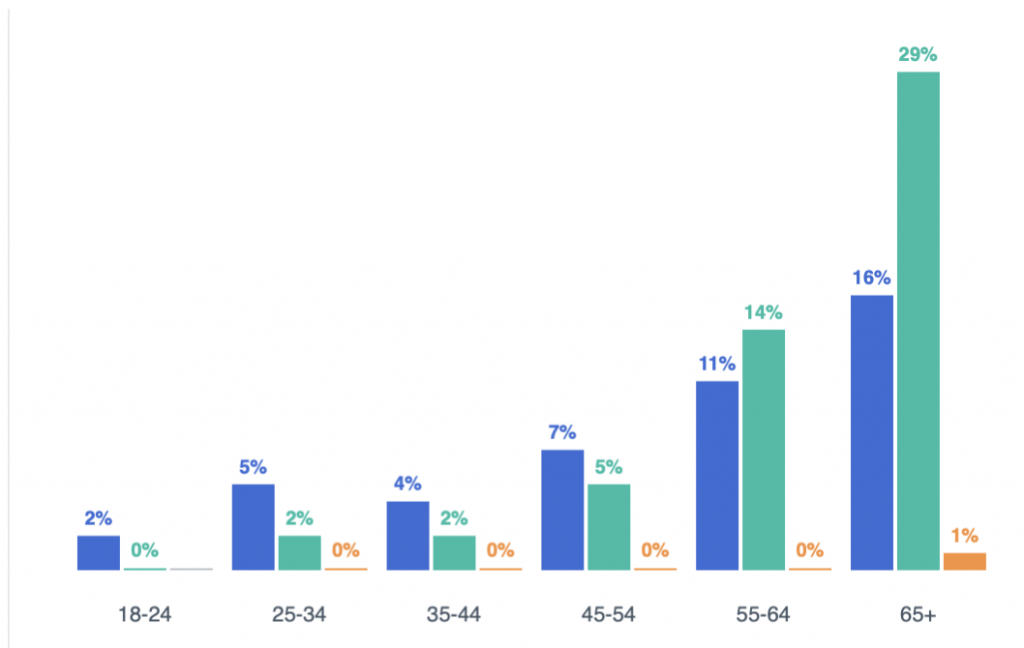 Sanders' success with younger voters and struggles with older voters were well-documented in both the 2016 and 2020 campaign. For example, according to one Michigan Democratic primary exit poll, Sanders won voters 18-29 by 57% over Biden, and lost voters 65+ by 51% to the eventual nominee. By targeting older voters with an ad looking for Sanders supporters, the Trump campaign may have actually missed Sanders' largest voting bloc. Trump also personally has his lowest approval numbers among younger voters.
One of these ads was disproportionately shown in Florida and Texas, two states Sanders failed to win in the Democratic primary. Those two southern states accounted for 21% of the ad spending by location, according to the Facebook Ad Library data. The second similar ad was shown most to people in California, a state that Sanders won in the primary but isn't expected to be competitive in the general election. 25% of the ad spend for the second was targeted toward the Golden State.
Overall, the Illuminating data says that across both unique ad buys, the Trump campaign made 112 observed ad buys on these two ads, with an estimated spend of $5,644 with 150,944 estimated impressions.
Trump criticizes protests during national anthem
Protests against police brutality by kneeling during the national anthem aren't new to American political discourse, but they have become more common since the deaths of George Floyd and Breonna Taylor. President Trump has opposed kneeling during the anthem since Colin Kaepernick began kneeling in 2016 and has now run ads about it during the 2020 election.
Trump ran an ad in June, before the return of most professional sports, that said "There are other things you can protest, but not our Great American Flag – NO KNEELING!" The Illuminating machine learning algorithm rates this as a civil ad, but also a call to action and attack ad.
According to Illuminating data, there were 48 different observed ad buys of this one advertisement, totaling $2,376 in estimated spending and 30,976 estimated impressions. The ad is further broken down by gender and age in the graph below.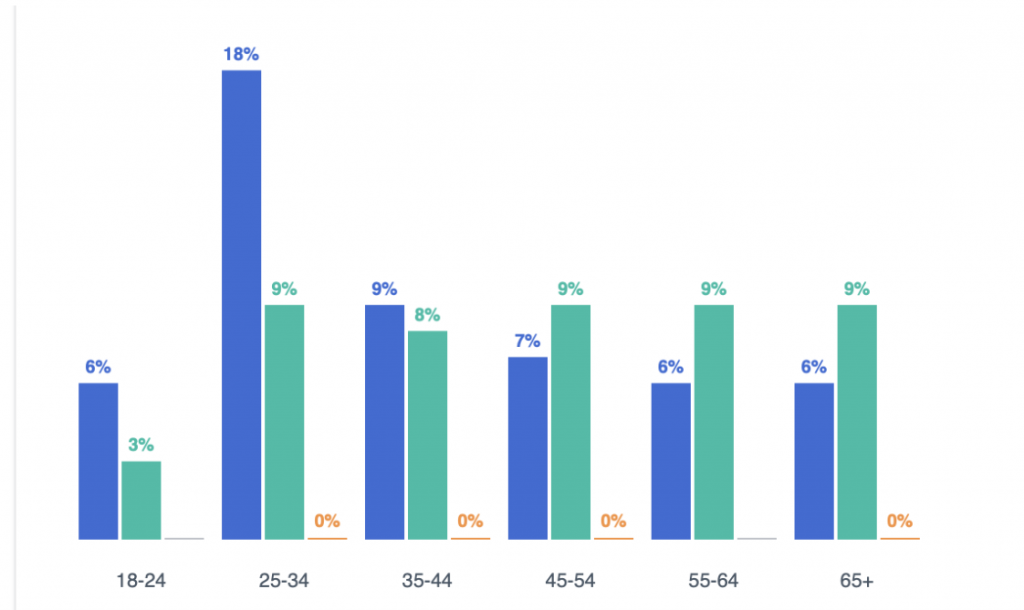 The 25-34 age group is actually the most heavily targeted, receiving 27% of the total targeted ad buys for this ad. Otherwise, the ad is relatively even across all age groups. 28% of the ad buy was targeted toward voters in New York and Florida, the two most targeted states.
Trump has totaled more than $42 million in ad spending on large broad spending patterns and huge ad buys, but this smaller buys can often give even more context for how the campaign is targeting people ahead of the election.
Click here for an analysis of some of Biden's unique ads.
All data is accurate as of date of publication. All spending and impression amounts are estimates based on data provided by the Facebook Ad Library API. Featured image for this post is by Gerd Altmann from Pixabay.
How Donald Trump uses smaller ad microbuys to target voters