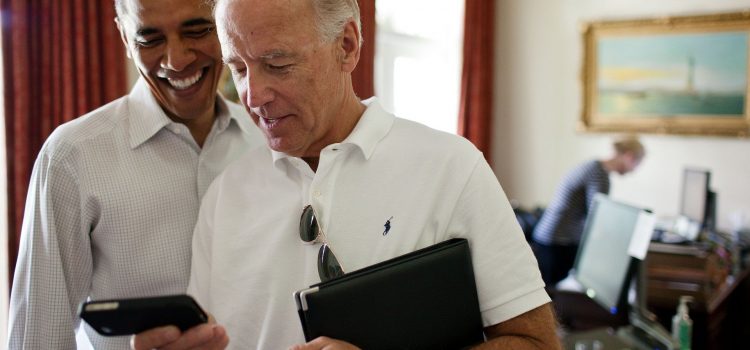 By Anthony Dabbundo
Joe Biden's campaign has run hundreds of different ads throughout 2020, spending more than $24 million on Facebook and Instagram in an attempt to sway voters. While Biden has done plenty of broad, widespread calls for fundraising, he's also used smaller microbuys that enable his campaign to focus on a certain demographic, location, or ad type that the campaign feels will resonate.
Using the Illuminating data and the Facebook Ad Library, we can explore how the Biden campaign uses these unique ads.
Looking back at the Democratic primary
After Biden finished outside of the top three in both the Iowa caucus and the New Hampshire primary, his campaign appeared to be in trouble in February of 2020. Once he won the South Carolina primary and performed well in primaries and caucuses across America on Super Tuesday on March 3, the former Vice President carried plenty of momentum going into the March 10 primaries. One of those primaries was Mississippi, where Bernie Sanders struggled in the polls leading into the election and decided to cancel his trip there at the last minute.
The Biden campaign pounced on this opportunity, releasing an ad that primarily ran in Mississippi that simply informs the viewer that the Sanders campaign chose not to come to Mississippi. The ad doesn't include anything about Biden and doesn't direct any attack toward Sanders. The only text of the ad says, "Bernie Sanders canceled Mississippi rally at the last minute, will not campaign in the state before voting on Tuesday."
Below is the age and gender breakdown for the ad, with women in green and men in blue. Based on this data, it's clear that Biden was primarily targeting women. Given the ad content as well as the demographic and geographic focus, it's possible that the Biden campaign was targeting potentially undecided female voters who were choosing between him and Sanders. Nearly all of the ad spend was in Mississippi, which makes sense given it was run in the final days in the lead up to the primary elections. Biden went on to win the Mississippi primary in a landslide, winning more than 80% of the vote to Sanders 14.82%.

There were only two observed ad buys of this specific ad, which was hyper local and focused on the fact that the Biden campaign is still campaigning in Mississippi, while Sanders moved onto other states. Biden spent an estimated $999 on these two ads, and earned an estimated 25,999 impressions. Given Biden's average spend per 1,000 views across all ads is currently $28, it appears that this ad cost more per impression than usual. Biden's spend per 1,000 impressions on this ad is $38.
One of Biden's more efficient attacks on Trump
Biden has spent millions of dollars running ads attacking Trump to paint Trump in a negative light and drive down his favorability and approval ratings ahead of the November election. While Biden's average spend per 1,000 views is $28 throughout the campaign, one ad stands out for having a drastically lower cost per impression relative to Biden's average. Despite an estimated total spend of $450 on that ad, it received 75,000 impressions, good for a $6 spend per 1,000 impressions.
The ad says, "In times of crisis, a president should calm and heal, lead the way with a steady hand, and provide a beacon of hope for the American people." It then continues to say that Trump is "incapable" of that. This particular ad ran in Wisconsin exclusively between March 22 and April 3, 2020. As shown by the age and gender graphic below (green women, blue men), there was zero money spent targeting the 18-34 age demographic, male or female. The middle-aged man between the ages of 35-44 was the most likely to see this ad, with that entire age group making up 34% of the ad spend.
Even though the Biden campaign only made one observed buy with this ad, it was still able to generate thousands of impressions on little money spent.
How Biden defines himself as a candidate
At Illuminating, we often focus more on attack ads. But for the third unique ad, we chose one focused much more on pro-Biden content. Instead of tearing down the opponent through an attack, in this ad Biden chooses to tap into his working class roots and the fact that he took the train home everyday from the Senate to Delaware. Biden made one ad buy for this ad.
The text of the ad says, "Every single one of us has a story to tell – and in a campaign like this, it's never been more important for me to hear directly from people like you."
The graph below represents the age and gender breakdown for impressions of this ad, with women receiving most of the political ad advertisement: 80% of impressions came from women.
While Biden has spent plenty of money on ads attacking Trump, that hasn't necessarily been the main focus of his entire campaign. Biden tried to give voters a reason to vote for him by running ads that show his dedication to Mississippi or ads that tap into his presumed Presidential appeal. Women aged 55+ received plenty of the impressions for this ad.
By looking beyond just the largest spending items of the week, we're able to identify patterns in how campaigns use micro buys of ads to reach people and potential voters.
Click here for an analysis of some of Trump's unique ads.
All data is accurate as of date of publication. All spending and impression amounts are estimates based on data provided by the Facebook Ad Library API. Featured image for this post is by Welcome to all and thank you for your visit ! ツ from Pixabay.
How Joe Biden uses smaller ad microbuys to target voters