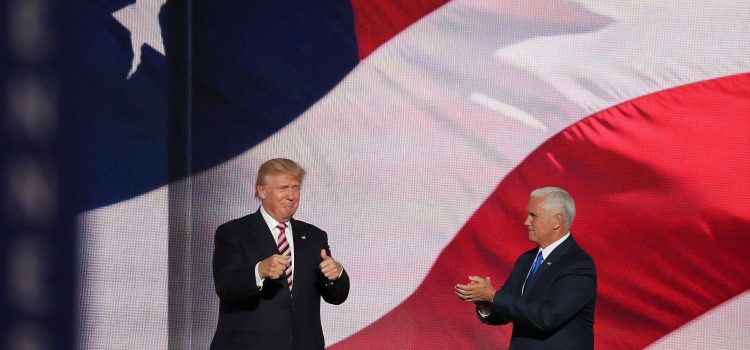 By Anthony Dabbundo
This post was updated on 10/30/2020. The original post underestimated spending by the Biden campaign. Illuminating 2020 estimates for both campaigns were updated throughout the post, including text and figures. The original post included a statement indicating that Trump outspent Biden for the week of 8/17 to 8/23. This statement has been removed in the updated post given that Illuminating 2020 currently estimates that Biden outspent Trump for that particular week.  The Illuminating 2020 dashboard currently does not offer estimates for dates prior to June 1, 2020. To make the post consistent with the Illuminating 2020 dashboard, statements in the original post based on dates that the dashboard currently does not provide have been removed or updated to go only as far back as June 1, 2020 where appropriate.
While Joe Biden and the Democratic party hosted the virtual Democratic National Convention (DNC) from Aug. 17-20, Donald Trump spent $3,321,866 on Facebook and Instagram ads in preparation for his own convention, which began on Aug. 24 and will run until Aug. 27. Biden and Trump will then officially be the two major party nominees, with less than 75 days until election day.
Biden had a significant two-week spike in spending in the two previous weeks leading up to the DNC. Not only was he bombarding social media with posts and ads about the DNC, but Biden also ran plenty of ads to tease and then promote his Vice Presidential selection of California Senator Kamala Harris. During the week of the DNC, Biden spent $4,313278 on Facebook and Instagram ads, roughly equivalent to the $4.3 million he spent last week and significantly less than the $5.8 million he spent two weeks prior.
A contrast in message type
One emerging trend has been a divergence amongst the two campaigns in the message type they've been running this month. In the three week period since August 3, call to action ad type is the most common ad type for both campaigns If we look beyond call to action, the two campaigns are split on their focus. Biden's campaign has been heavily focused on persona ads, boosting himself and running pro-Biden ads. Meanwhile, the President has focused more on issue and attack ads.
Below are the two graphs in spending by message type since Aug. 3. Trump's focus on issue and attack ads is clear, as he spent $5,608,547 on attack ads and $6,202,901 on issue ads. To learn more about how Illuminating's machine learning algorithm classifies ads by message type, check out our website.

Trump spends ahead of Republican National Convention
Trump continued to run ads to promote his own convention throughout the DNC. His third largest ad buy this week (August 17-23) was a civil, call to action ad that asks supporters to donate and have their name put on a list that's given to the Trump campaign.
The ad says, "We're going to broadcast the names of ALL supporters who donate before the President's Acceptance Speech at the 2020 GOP Convention." The estimated ad spend for all of the ad buys of this ad was $55,000 and it received an estimated 650,000 impressions.
Trump's average spend per 1,000 views is $20 from June 1st to August 23rd, yet this ad spend is $85 per 1,000 views. This follows the pattern of other fundraising ads, which have had higher spend per 1,000 views than other Trump digital ads.
Below is the age and gender breakdown of this Trump ad, which was his largest ad buy that was directly related to the RNC.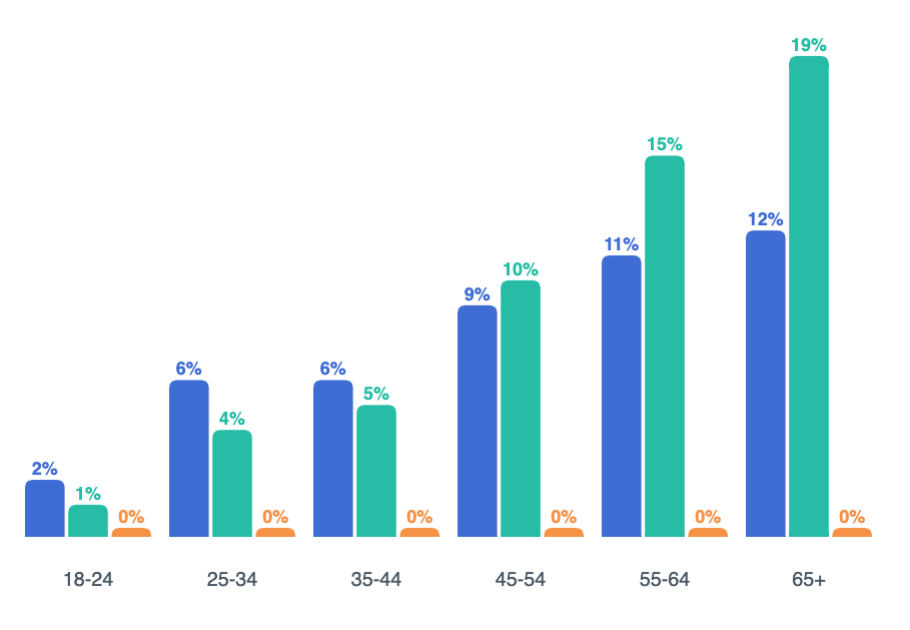 Candidates strategically use the conventions as opportunities to boost their favorability ratings. During the DNC, one of Trump's largest issue/attack ads was an ad critical of Biden for embracing the policies of the "far left."
In addition to RNC-specific programming, Trump's ad that received around a million impressions was a "Democrat accountability survey" ad, which Trump has run on and off throughout the campaign. Most of his other top 10 ad buys of the week from Aug. 17-23 were different variations of his fundraising campaign ad, with the call "We're going to broadcast the names of ALL supporters who donate before the President's Acceptance Speech at the 2020 GOP Convention. When President Trump finishes his speech, we'll hand him an OFFICIAL PRINTED LIST with YOUR name on it. Contribute ANY AMOUNT IMMEDIATELY to get your name on the list".
Biden's focus on running ads targeting women continued this week as the campaign spent significantly more targeting females ($2,652,117) than on males ($1,619,771). Trump had marginally more spending on men than women, and we look at spending per impressions, the gap grows greater for Trump. The President received more impressions per dollar spent targeting men this week, as women averaged $22 while men are $20 per 1,000 impressions.
When looking at Biden's spend by age from Aug. 17-23, there's a sign that he's returned to targeted the 65+ age group the most. After comparing the two-week period from Aug. 3-16, where Biden most heavily targeted the 35-44 age group, the numbers have shifted in the last week back to his normal campaign standard of targeting 65+ heaviest.


With the Republican National Convention underway, Trump has already started churning out political ads to drum up enthusiasm for his campaign, much like Biden did last week. Next week, we'll take a deeper look into how each candidate specifically used their virtual convention speakers to cultivate more political ads as the campaign enters the home stretch.
All spending and impression amounts are estimates based on data provided by the Facebook Ad Library API. Featured image for this post is by History in HD on Unsplash.
Week in Review, 8/24: A contrast in messaging during the Democratic Convention week