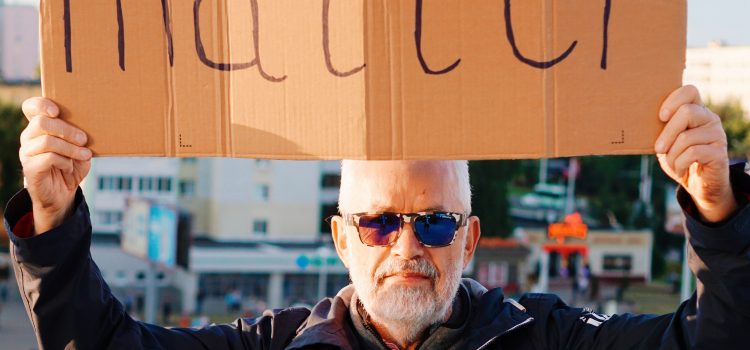 Within the past few weeks, major media outlets officially projected that Joe Biden won the state of Arizona in the 2020 election. This is only the second time in over seven decades that a Democrat won Arizona, a significant win for Biden. Given the closeness of the race and the historic victory for a Democratic candidate, it is worth exploring the digital ad strategy each campaign deployed in Arizona. In a past post, we examined Trump's strategy in Arizona. In this post, we explore Biden's Facebook and Instagram ads in the Grand Canyon State.

We find that Biden's advertising strategies in Arizona did not differ too drastically from what he did overall, but there were slight differences. Some of these differences overlap with findings from exit polls, so it is possible that these differences provide valuable insight into some of the unique strategies Biden used to win the state in the 2020 election.
What Were the Messages That Biden Conveyed?

As seen in the treemap above, out of all message types, Biden spent the most money on "Call to Action" ads in Arizona. For example, as the election drew near, Biden ran multiple ads in Arizona about the polls being close and asking for donations to help mobilize Biden voters.
He also ran call to action ads reminding Arizonians to return their ballots as soon as they can.
What Topics Did Biden Focus On?
Biden spent the most money overall on ads with the topic, "Social and Cultural." He spent $3,695,611 on social and cultural ads from the beginning of June to the end of October. He spent the second-most on economic ads ($3,298,397), and following that were ads relating to foreign policy, which he spent $2,366,754 on. Below shows the general break-down of Biden's spending by topic.

Biden's overall spending by topic focus is not very reflective of what he did in Arizona. As shown below, in Arizona Biden spent the most on ads that fell under the topics of economic, COVID-19, and health.

Comparing Arizona's exit polls to national exit polls, Biden persuaded more voters whose top issues were COVID-19 and health care policy in Arizona than he did nationally. In Arizona, out of voters who identified that their top issue was COVID-19, Biden received 95% of the votes. Nationally, he got 81% of those votes. Out of all voters whose top issue was health care policy in Arizona, Biden got 78% of the vote; nationally he got 62%.
What Age Groups Did Biden Target?


As seen in the treemaps above, age breakdown in Arizona is very similar when compared to the overall breakdown. The only difference is that in Arizona, he targeted 18-24 year-olds more than 55-64 year-olds whereas overall, Biden focused more on 55-64 year-olds than 18-24 year-olds. Looking at the exit polls, in Arizona, he received 65% of the 18-29-year-old age group's vote whereas nationally, he got 60%.
Conclusion
In Arizona, Joe Biden used Facebook ads similarly to how he did overall. In Arizona, he gave more attention to 18-24-year-olds than 55-64-year-olds, which is not the same pattern he followed nationally. This was reflected in exit polls, as he got more votes from people between the ages of 18 and 29 in Arizona than he did nationally. He also made most of the ads about Covid and health care while nationally, most of the ads were social and cultural, economic, and foreign policy. Looking at exit polls, voters who cared most about COVID-19and health care voted for Biden more in Arizona than nationally.
Note: All data is accurate as of date of publication. All spending and impression amounts are estimates based on data provided by the Facebook Ad Library API. Featured photo by Artem Podrez from Pexels
How Biden Used Facebook Ads in Arizona